Ada is a dear friend of mine, so I had been especially looking forward to shooting her wedding. She also asked me and my partner to sing a duet of my favorite song of all time, "As" by Stevie Wonder, to surprise Aaron. For me, learning the lyrics of that song put the festivities into a greater context; it helped me connect the celebration of their love with an unimaginable force-- a Cosmic Love, perhaps -- that makes us tiny specks as it powers the universe beyond even the life span of the Earth.
The "reception" celebration took place a week prior to the ceremony, as a July 4th picnic with extended family and close friends. Both events were held in the yard where Aaron grew up, at his parent's home nestled by the Schuylkill River. The setting is surprisingly bucolic for being technically inside city limits, and it has an aura of safety and innocence that seems to protect from the ills of the outside world. Everyone there seemed happy to celebrate these good-hearted people. Here are some of my favorite shots from the day: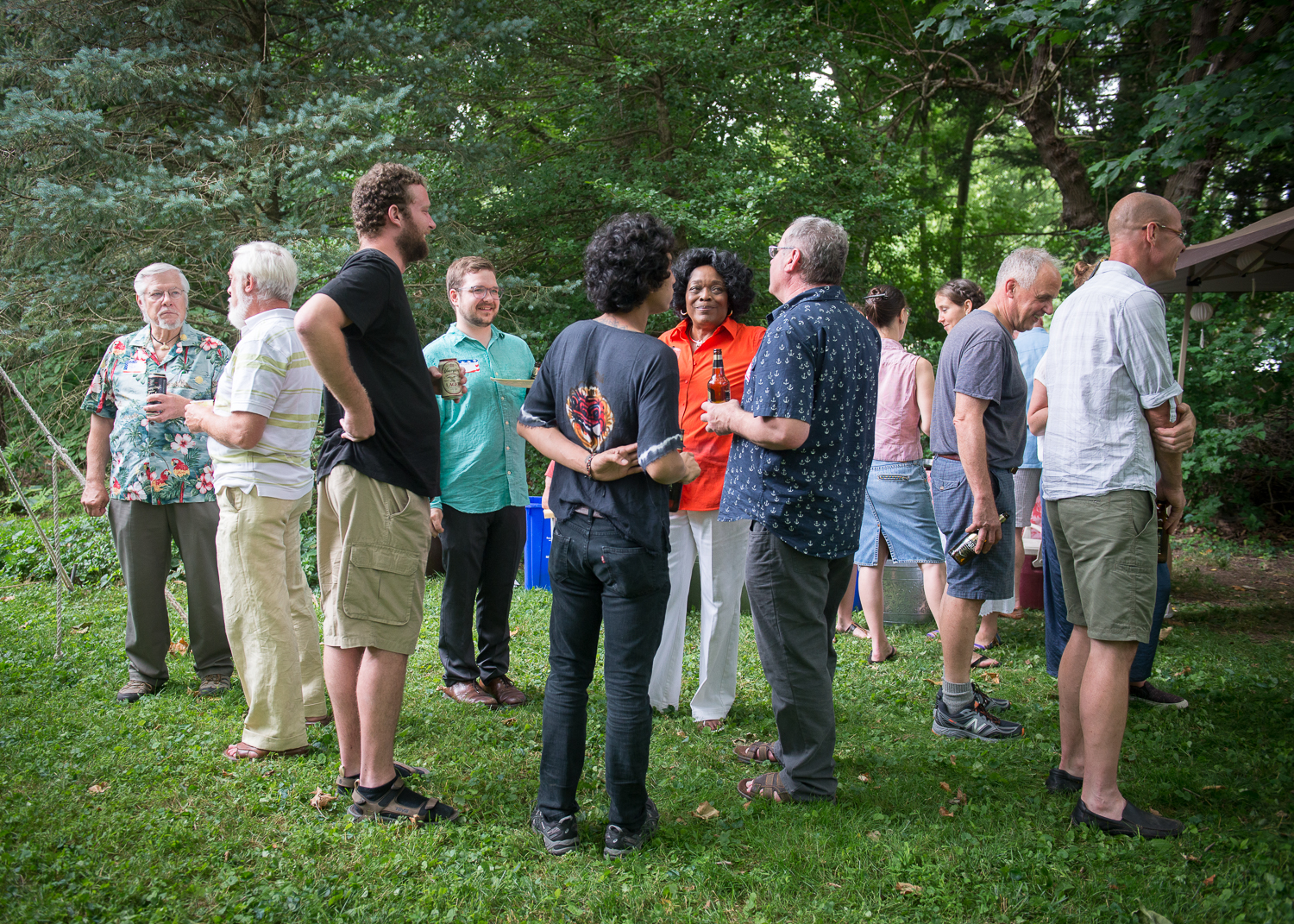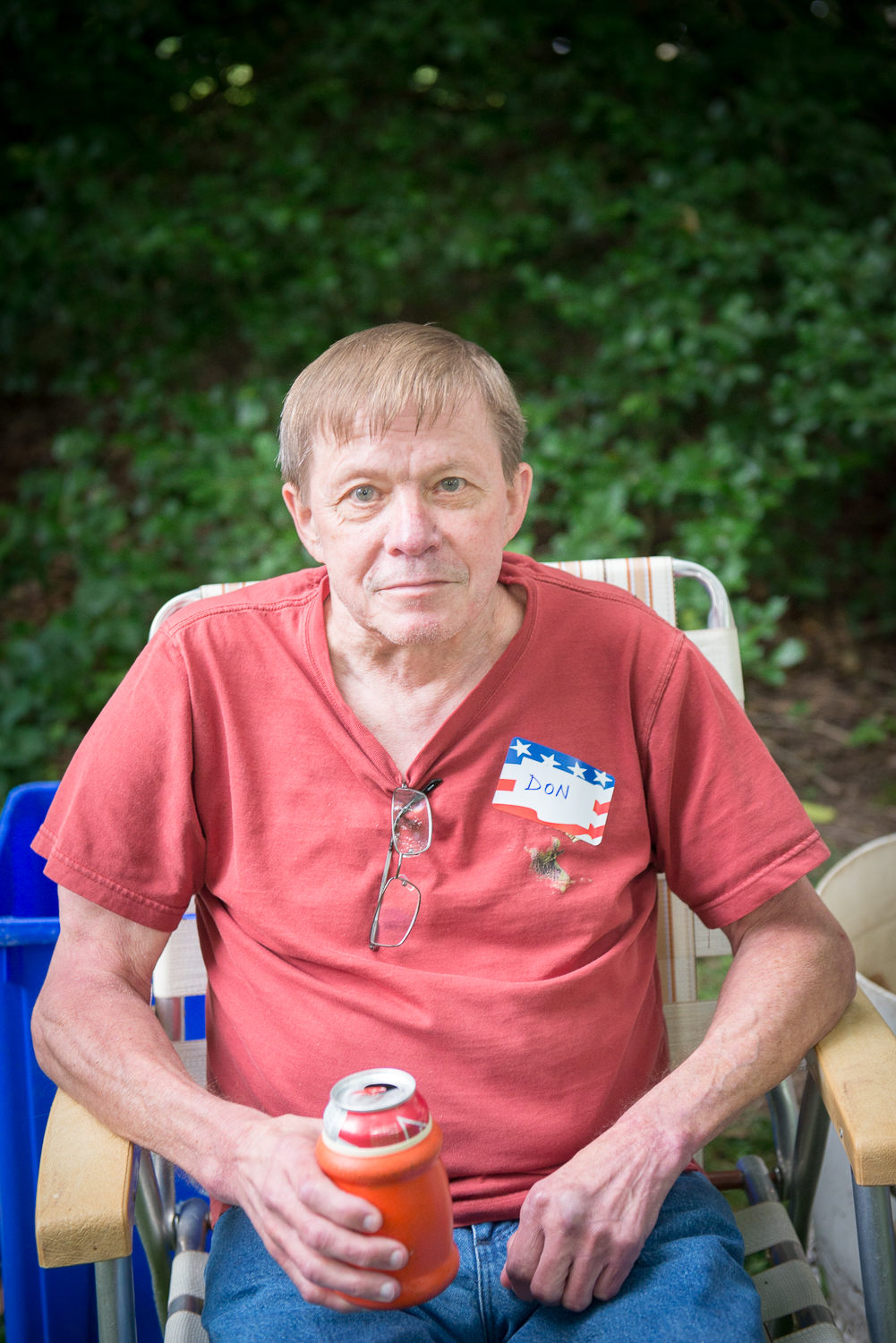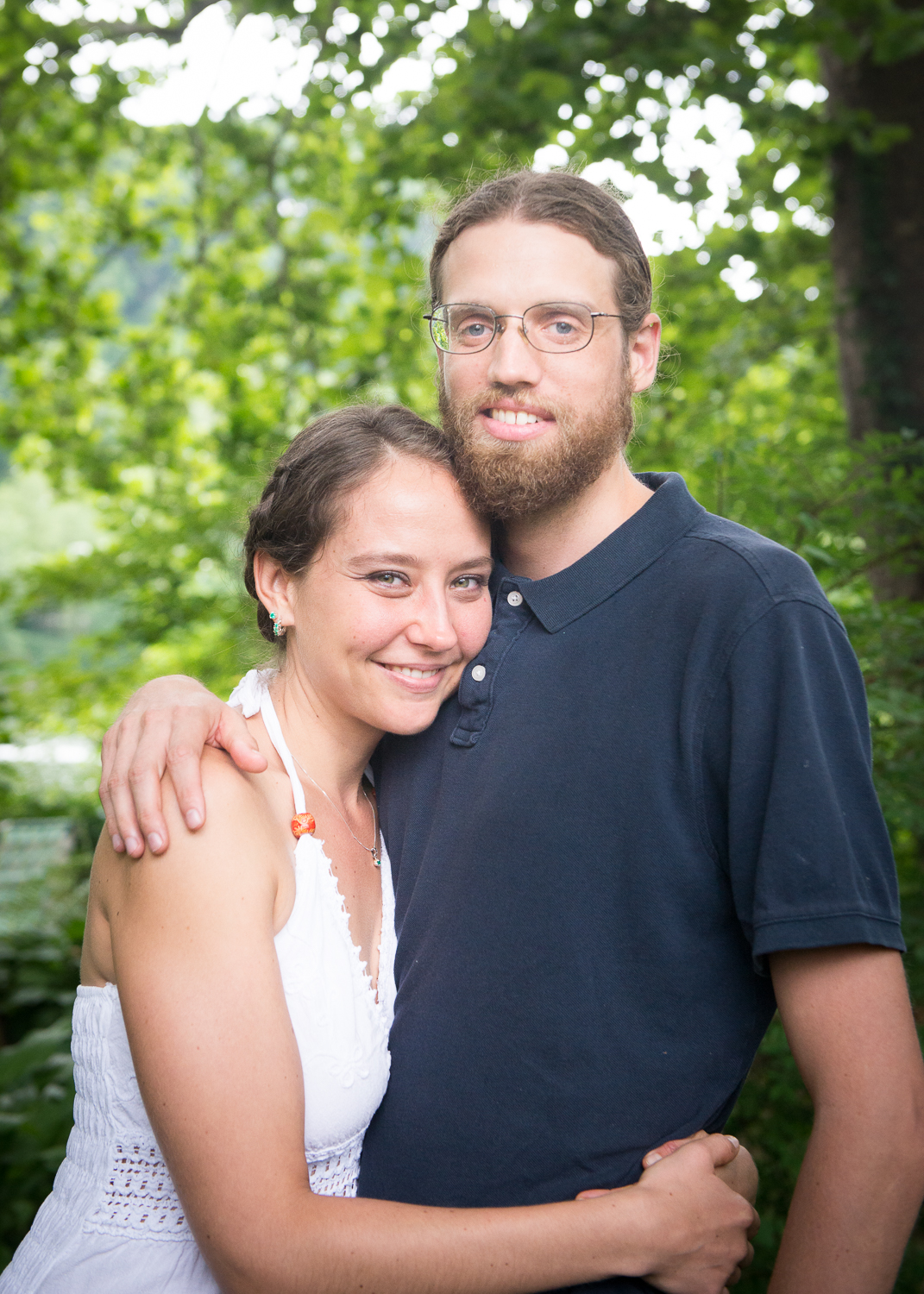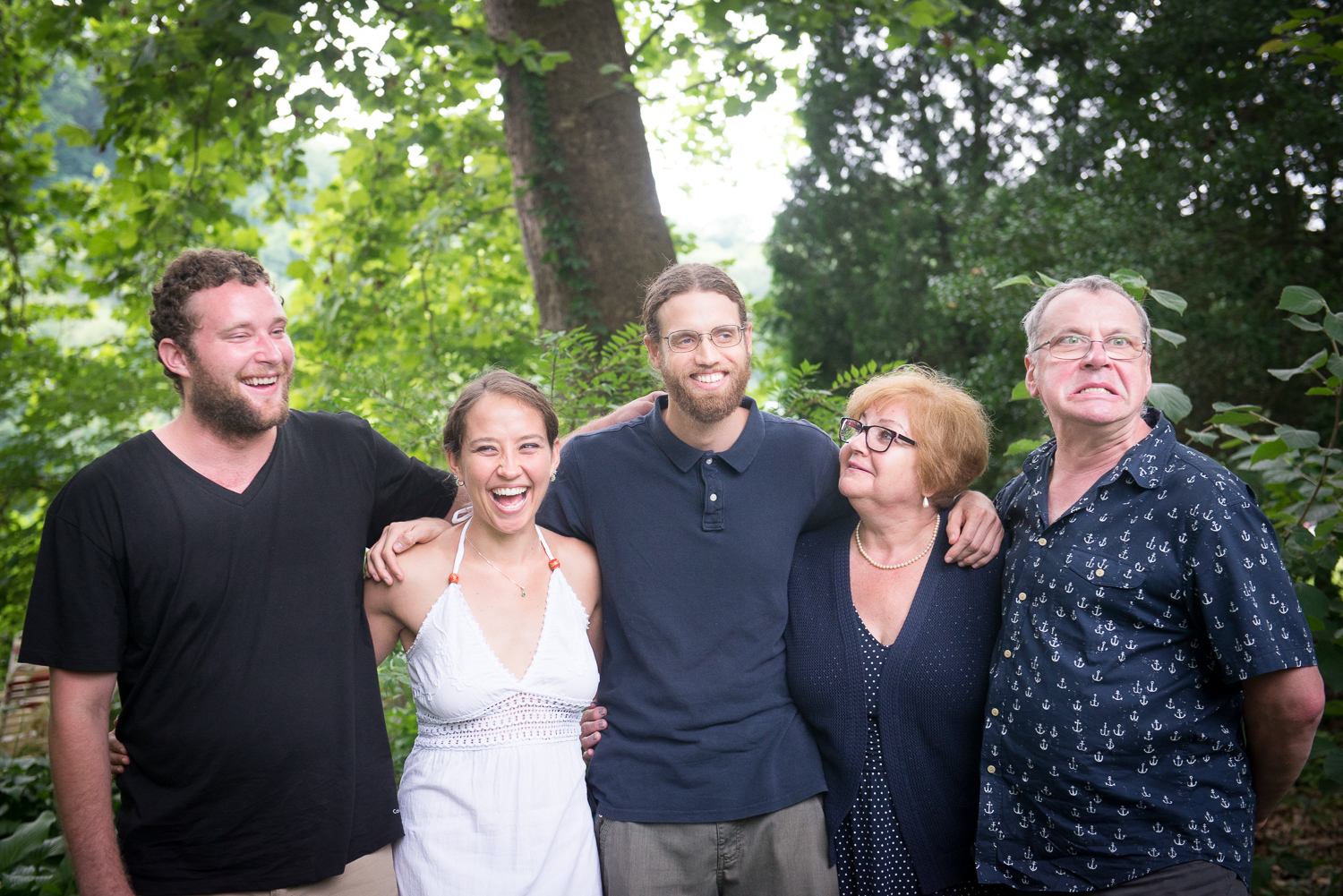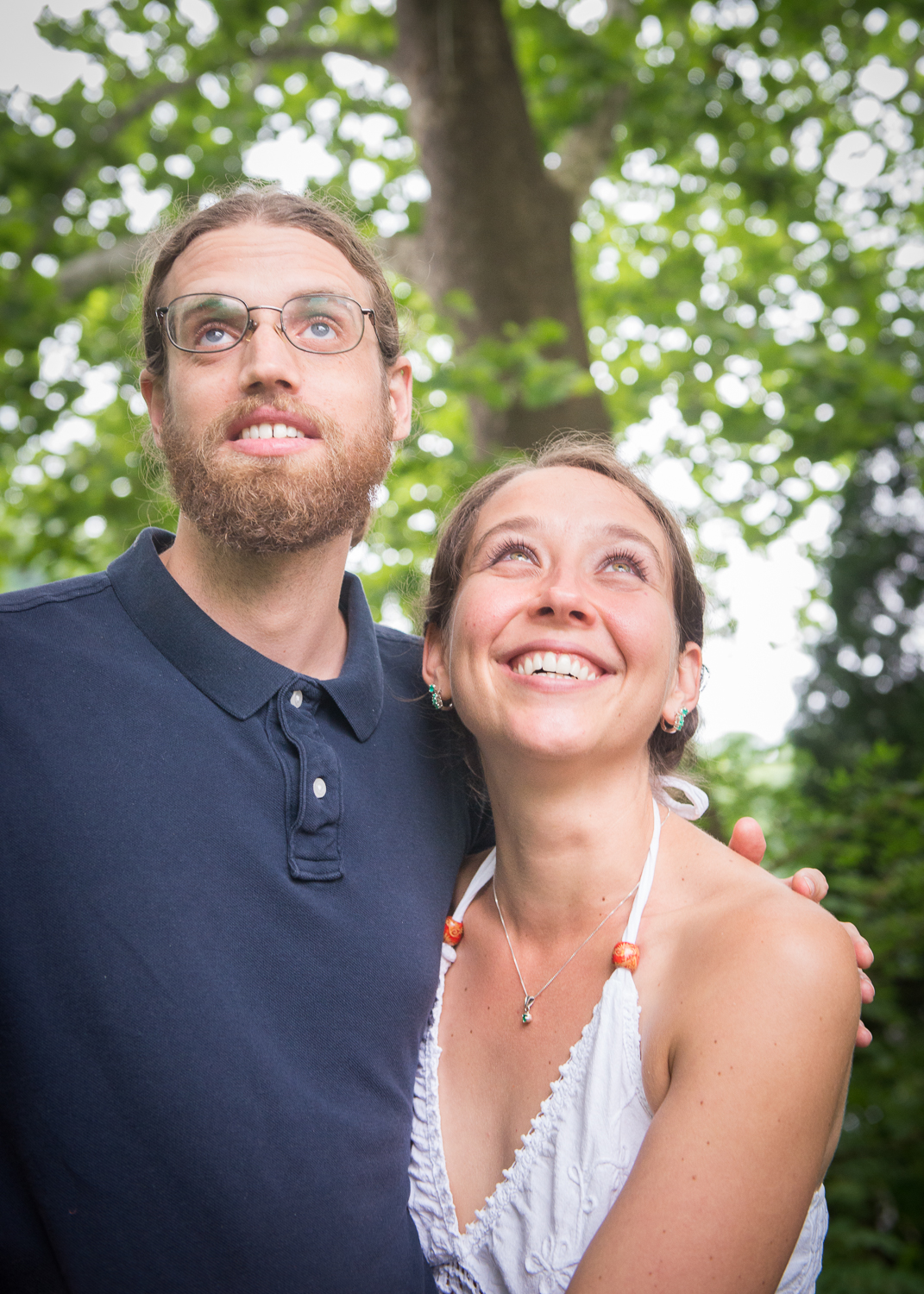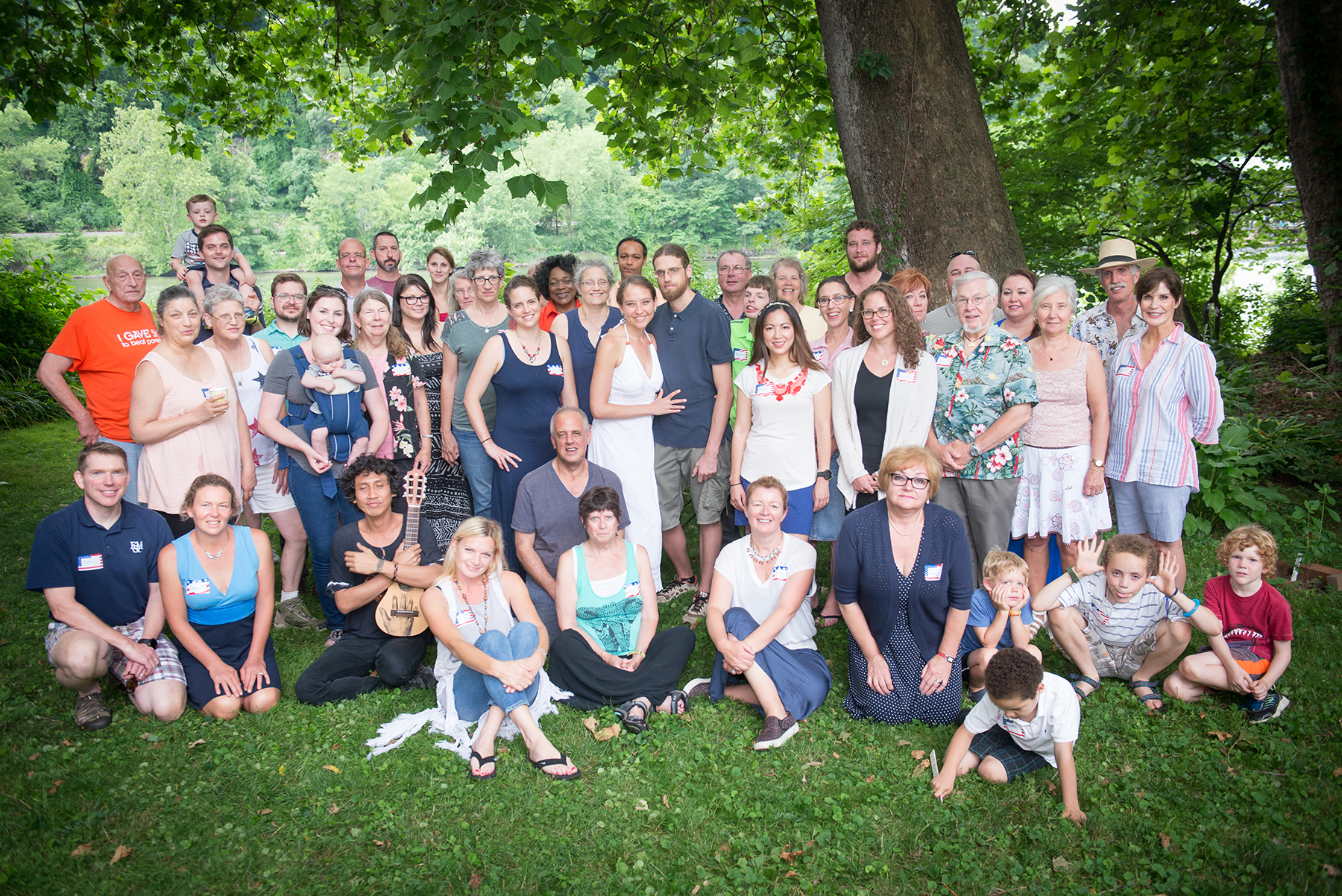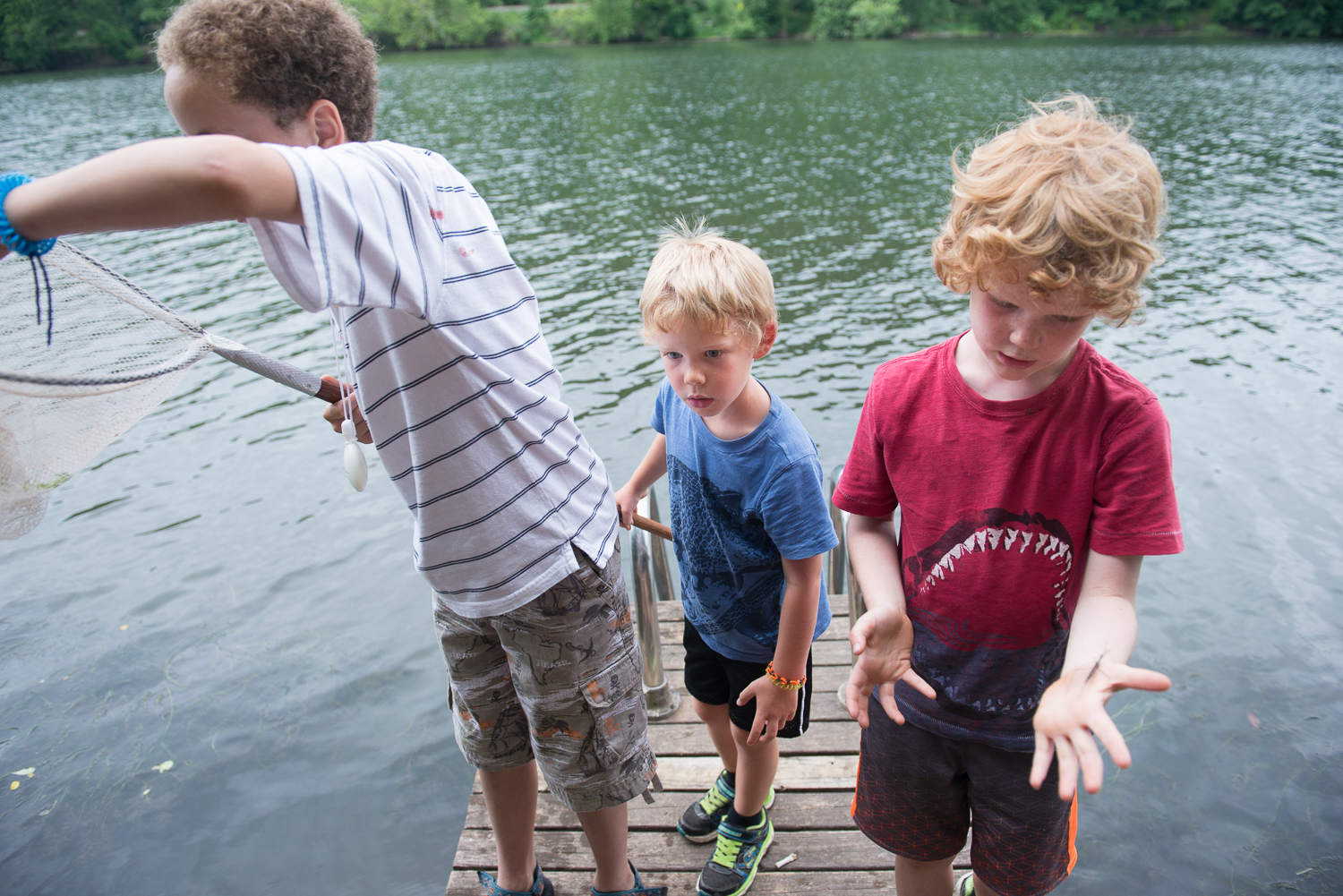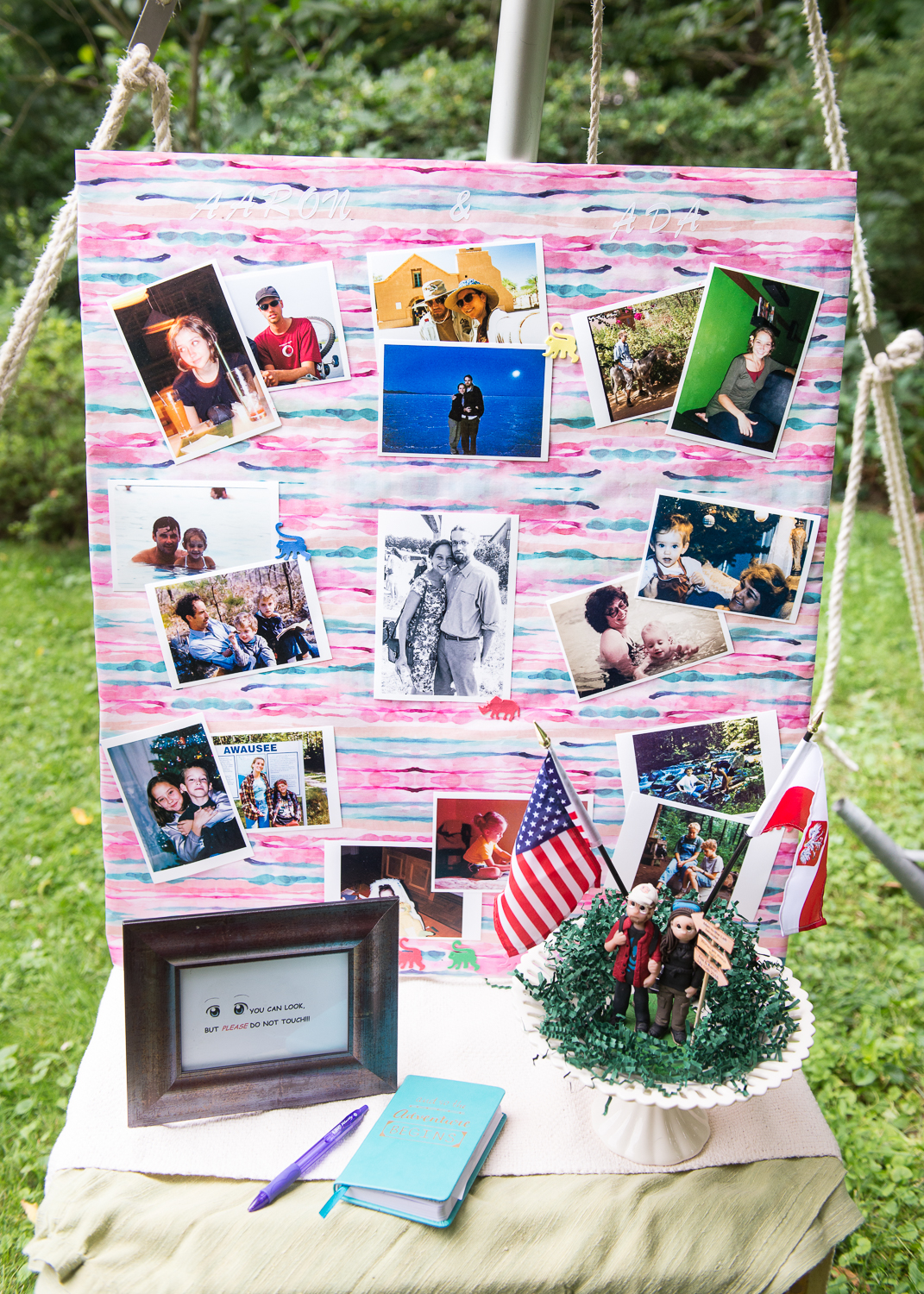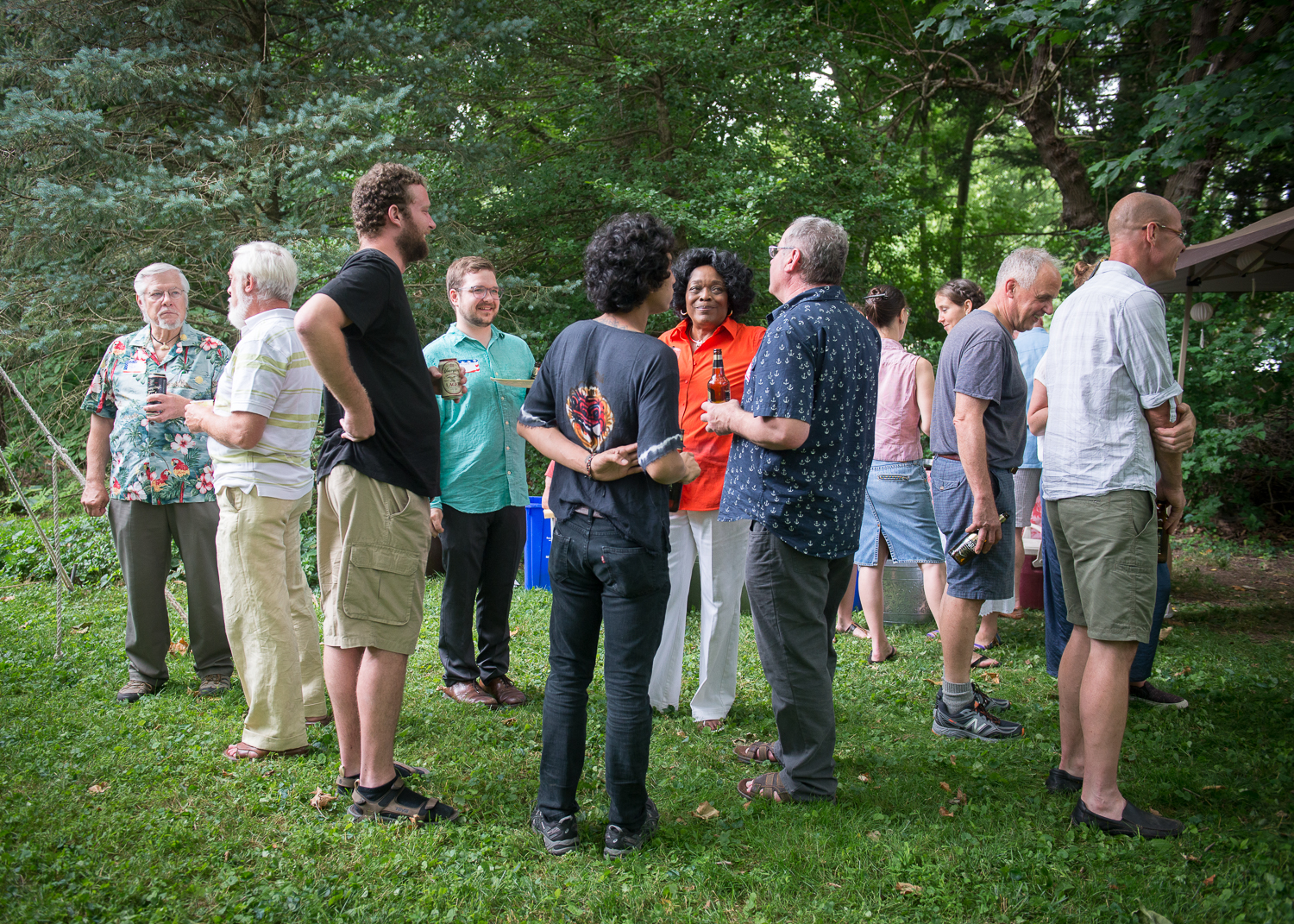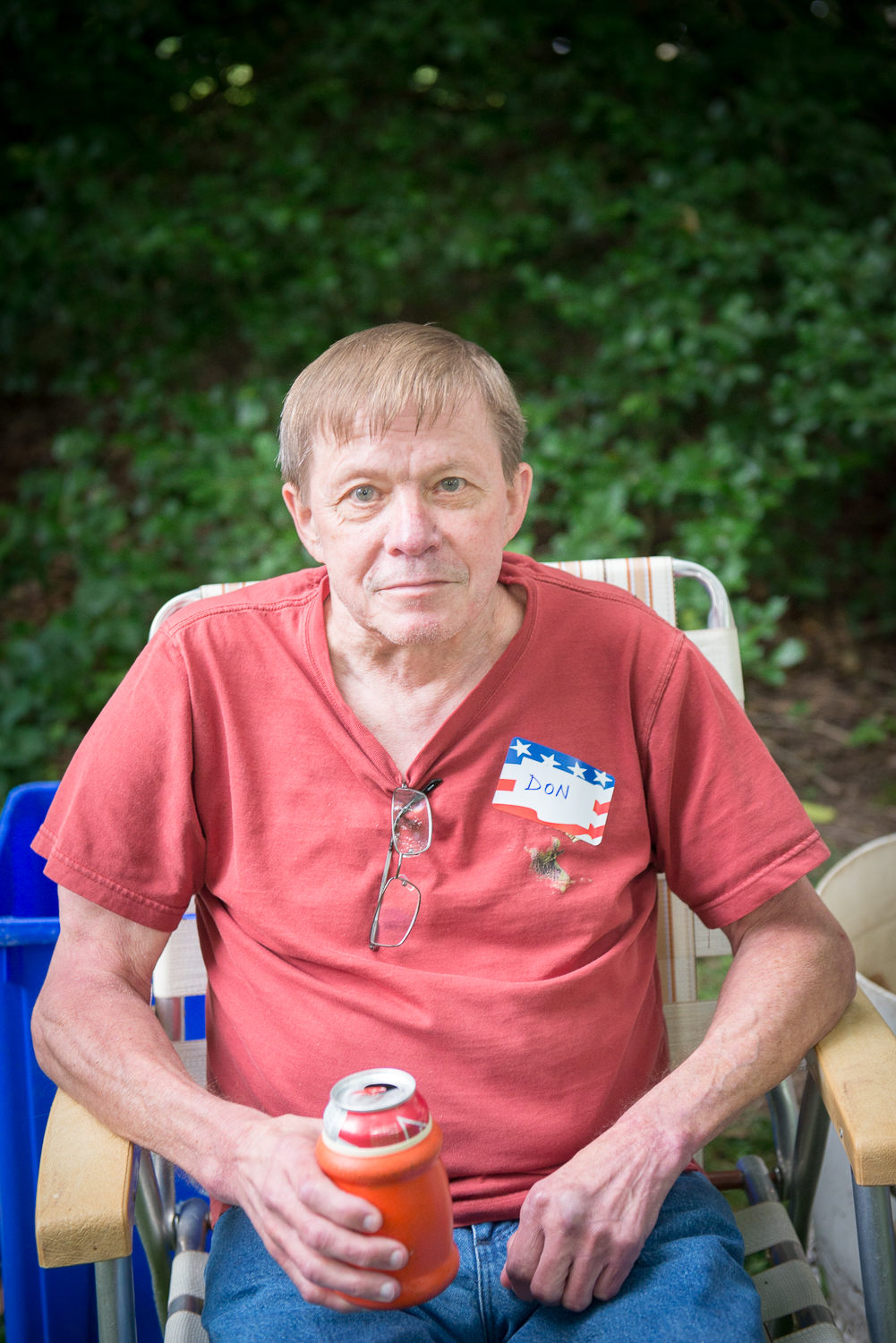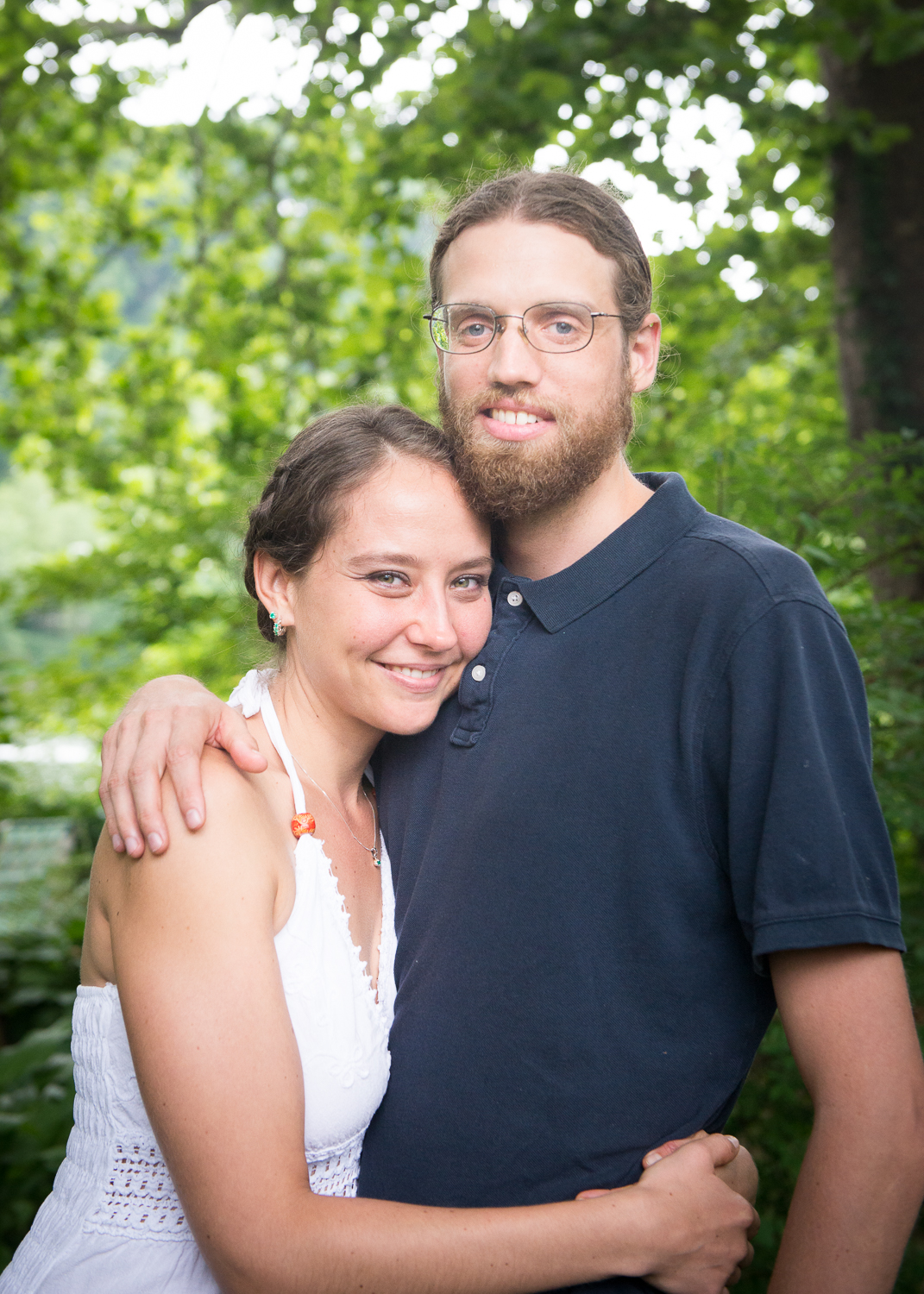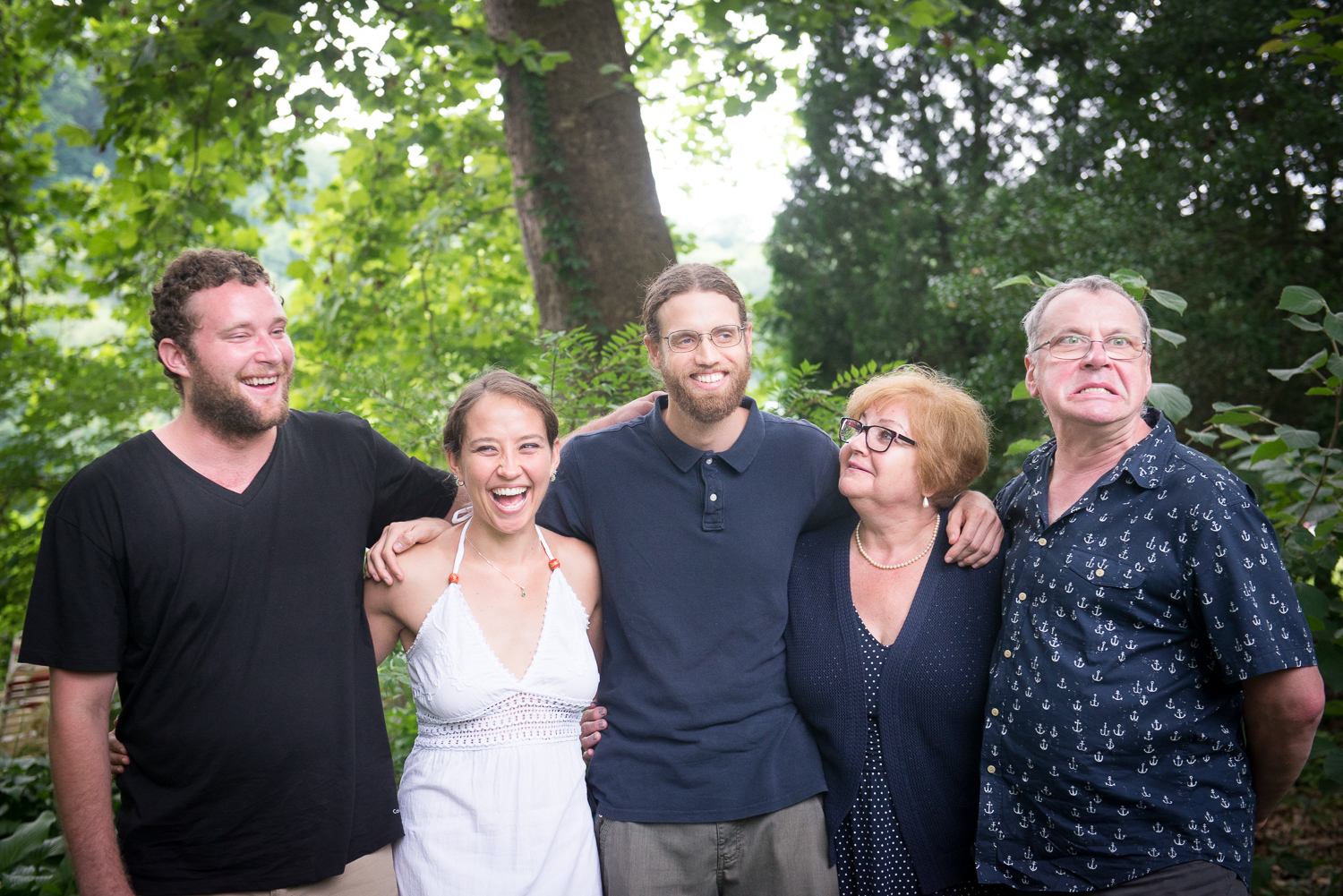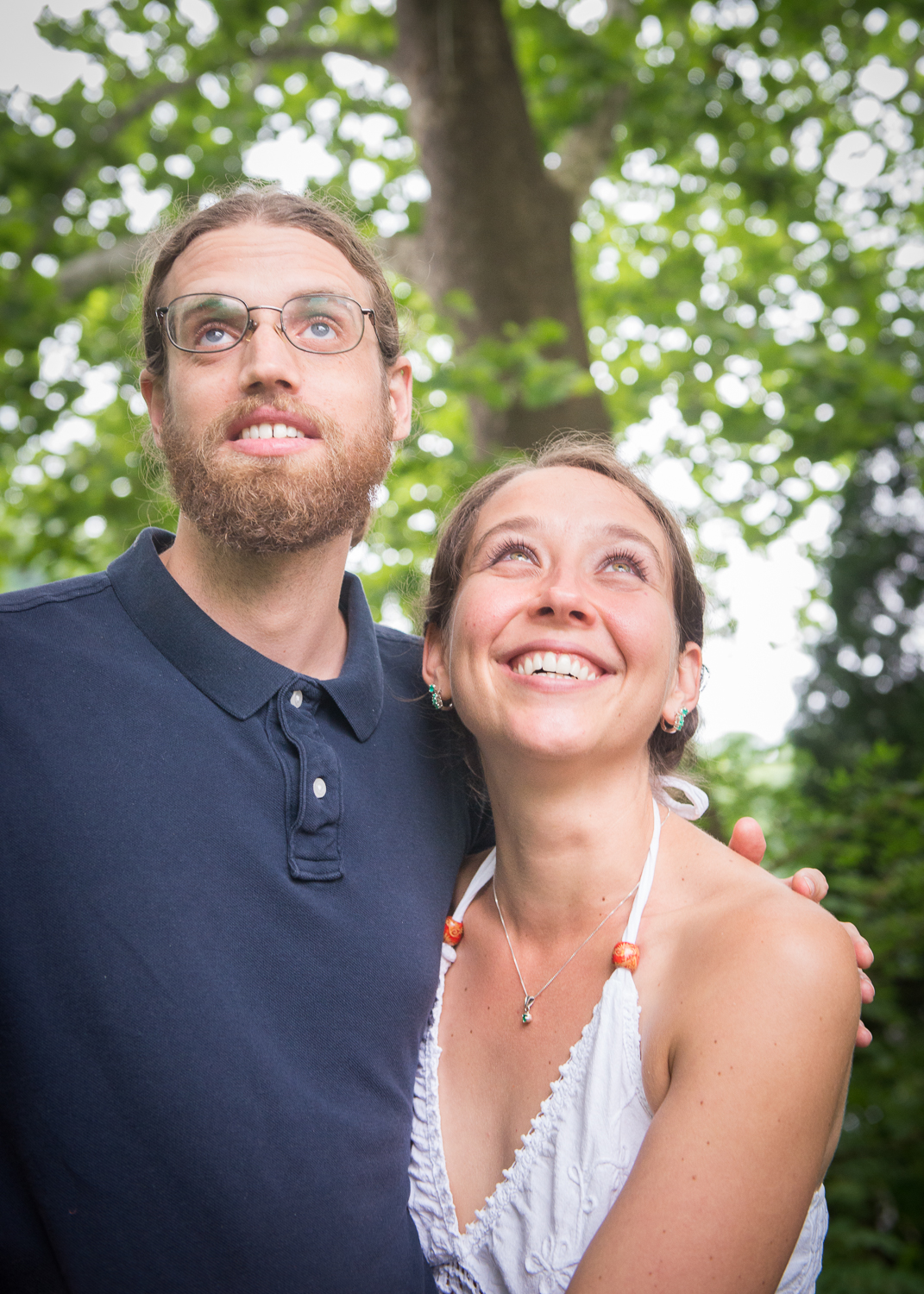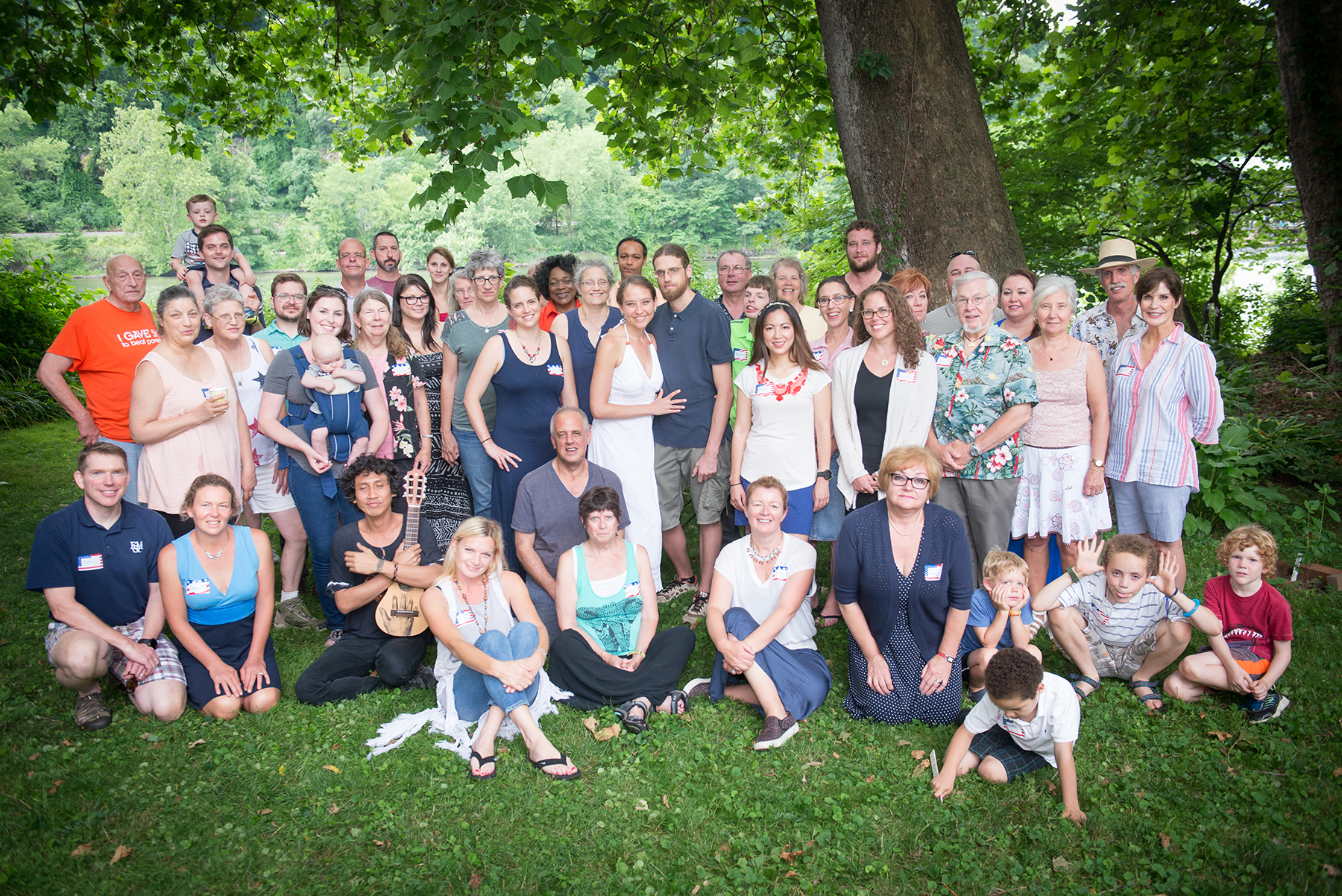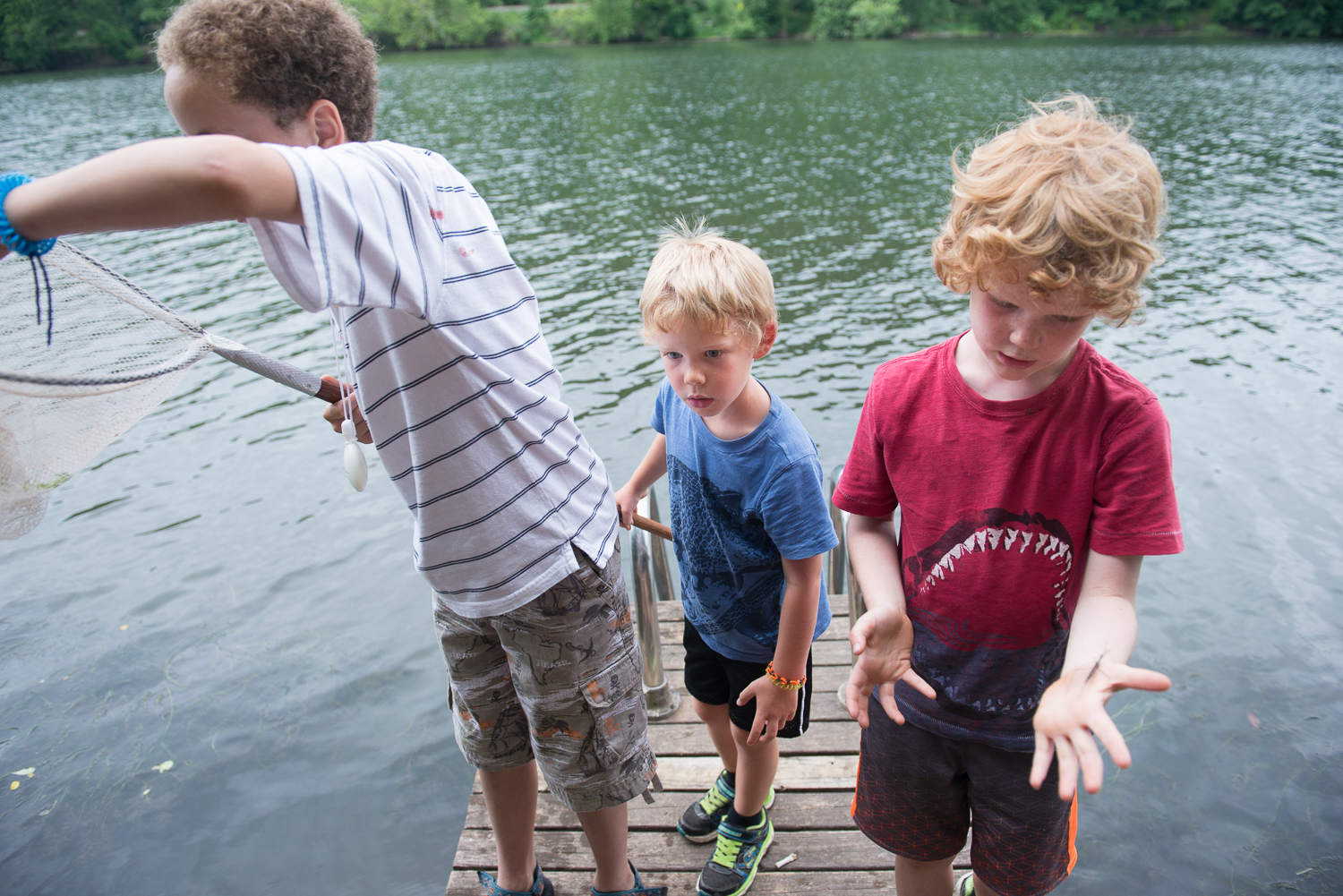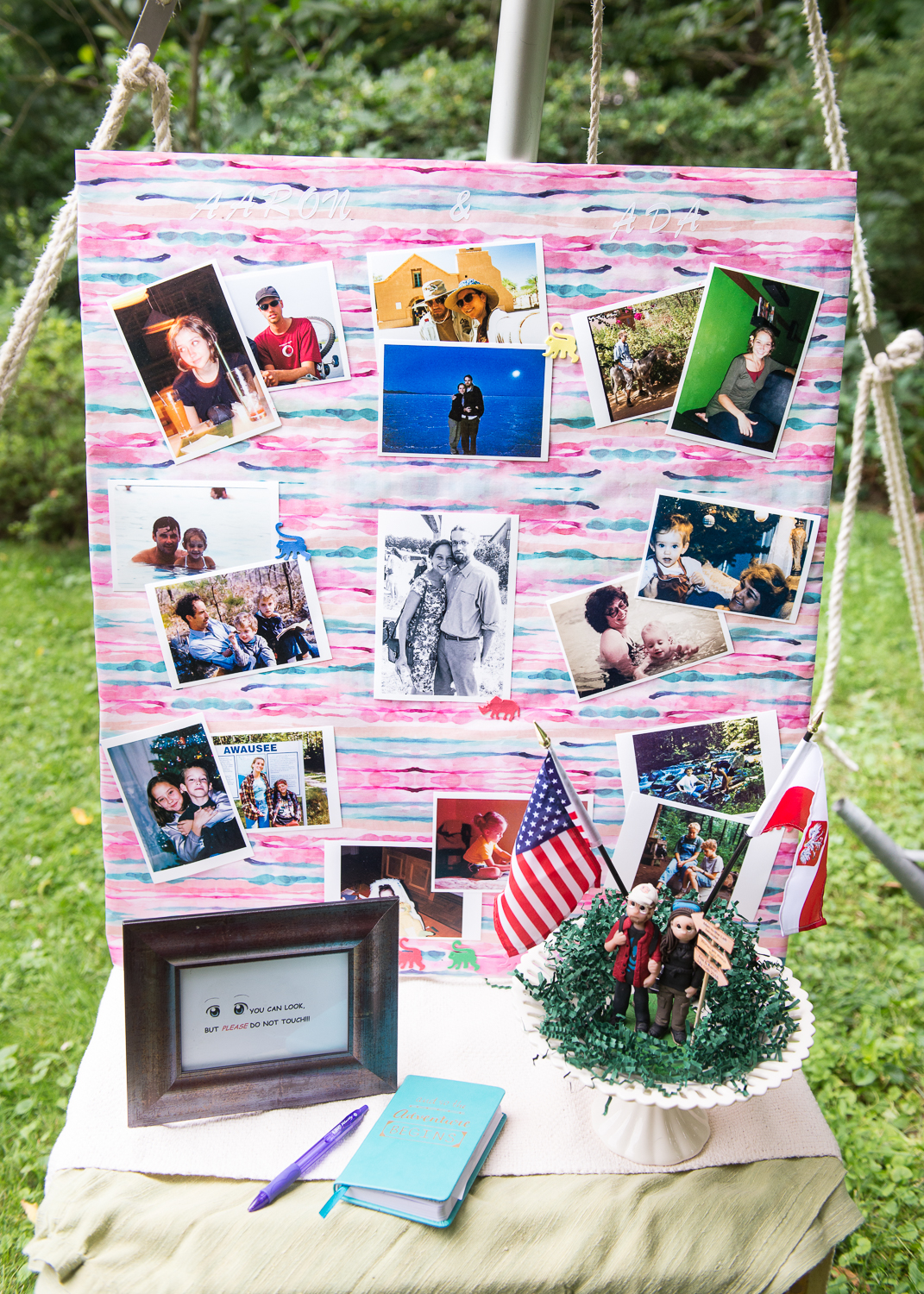 The following Sunday, I returned to the same blissful bubble by the river to bear witness to the union. This gathering was to be much more intimate, consisting of mostly immediate family, 17 people total.
Each person at the event played an important role in the ceremony. Ada's brother, Rich, signaled the start with a classical guitar piece, while we took the formation of a circle. Readings from the heart were shared by Aaron's sister, aunt, and mother, and by Ada's mother. Each member of the circle selected an individual flower to add to a collective bouquet, as a symbol of peace and unity. Scroll through the series of images below to get a sense of the love flowing through that circle: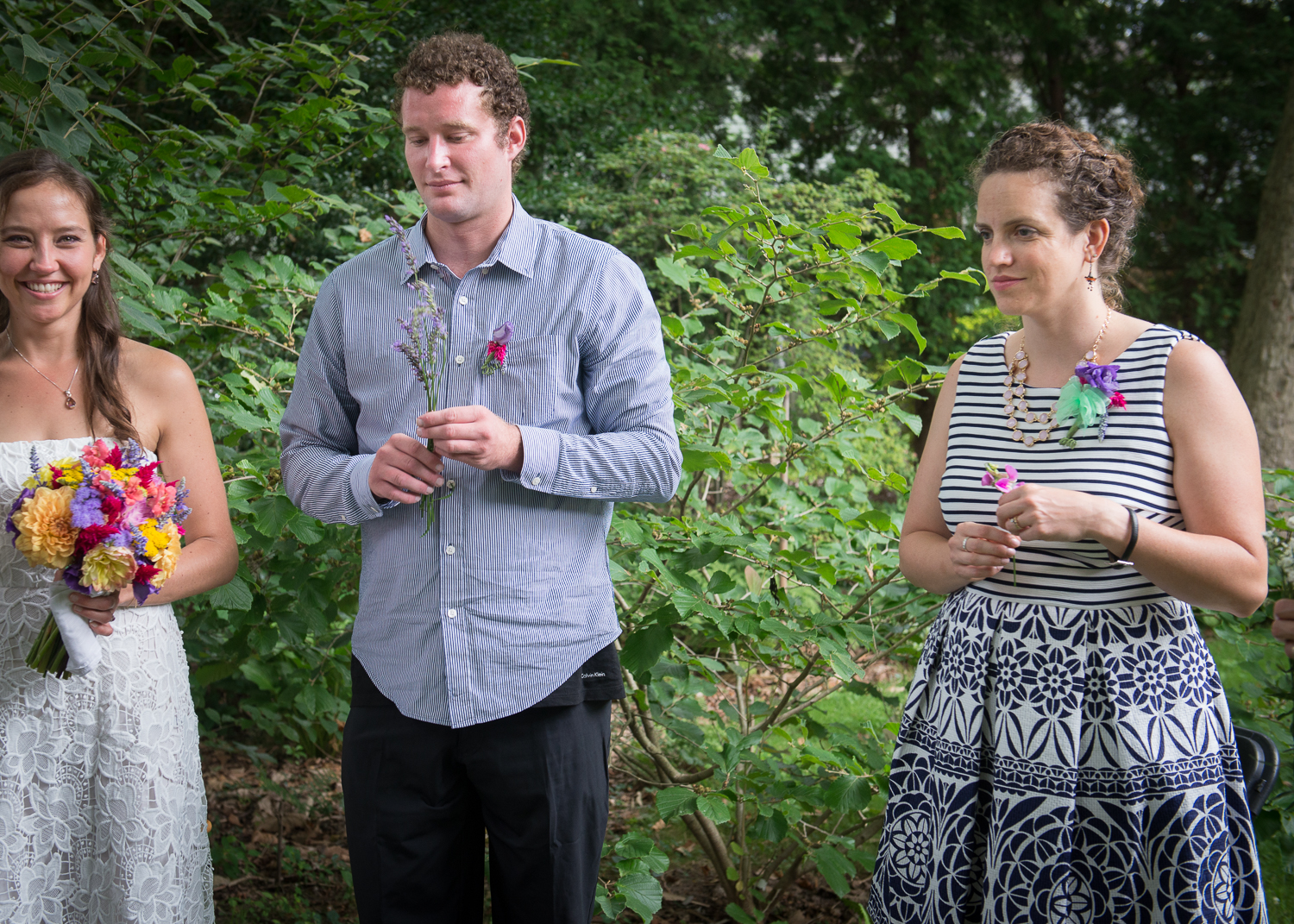 Then it was time for vows...
Though not everyone elected to watch that part...
The after party was filled with sweet toasts, a vegan/ gluten free raspberry cake*, whisper-down-the-lane, and even a stuffed animal wagon parade. More photo memories are coming soon for those who attended.
In the meantime, I send my love and congratulations to the newlyweds. May your European work-travels be fulfilling and insightful, and may your Honeymoon be blissful!
*Vegan/ Gluten-free cake by Sweet Elizabeth's Bakery in Manayunk, delicious vegan catering by Miss Rachel's Pantry in South Philly, and locally- grown flowers provided by Highland Orchards Farm in Wilmington, Delaware and arranged by Ada herself.