Emily and George are an endearingly sweet, fun, goofy couple. I'm so excited about the photos from Saturday that I want to share some of my favorites here before they leave for their honeymoon. There are many, many more which I plan to finish editing in the next 2-3 weeks.
Emily looked absolutely gorgeous. When I got there, she was just about to put her dress on. She said it made her whole body tingle, so who's to say whether it was an especially tactile lace texture or some magic forces at play?
Meanwhile, George was somewhere doing manly men things to prepare for the big day...
The church was beautiful. Ahead of time, they provided me with a set of written instructions detailing restrictions on photography (i.e. no flash, no standing in the center aisle, remain unobtrusive). I have a deep respect for this philosophy, which places importance on the sacred ceremony, to not ruin the experience for the sake of the photograph. Rather than viewing these guidelines as a hindrance, I take it as a challenge to practice mindfulness and pick my moments. With some luck and intuition, I think I got some good ones.
Capturing the bride and groom's faces as they see each other down the aisle is always on a wedding photographer's shot list-- for good reason. Powerful emotions take hold. Throughout the day, I saw Emily and George look at one another with such heartwarming love, but this moment was extra special. I won't soon forget it.
In the pews, a smaller innocent drama was playing out quietly during the service. The flower girl (seated behind me) and the little boy directly across the the aisle from her seemed to be inexplicably drawn to one another. I snapped a photo as he inched his way into the center aisle to be closer to her. Eventually he dashed in for a hug, then quickly back across to his seat again, leaving us adults in the dust to contemplate the mysteries of love.
...And THEY'RE MARRIED! SCORE! Classic Emily right here:
And they lived happily ever after, but not before throwing a ridiculously fun party for closest friends and family. Did I mention this all took place on Halloween?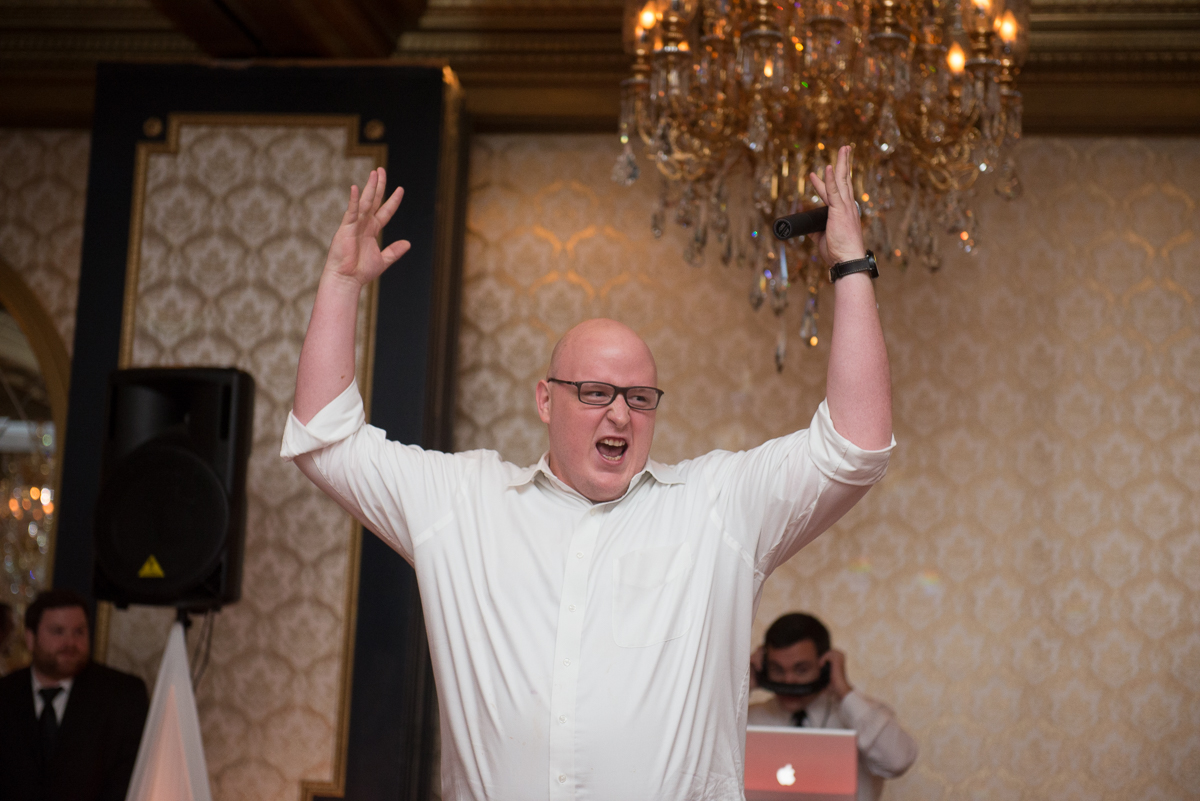 Thank you Emily and George and all your loved ones for having me and being such great subjects! I wish you the happiest of futures together.